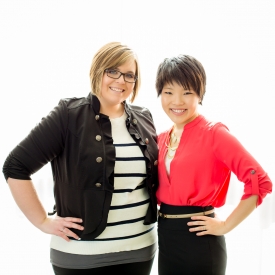 Thanks for visiting! My name is Carissa and I am the primary author behind at least 99% of the written content you may see on our website, blog, and social media. Although I may be the primary voice for our web presence, I am not alone. I am lucky to have an absolutely phenomenal business parter and her name is Tanya. Together, we are CTW Photography, LLC.
Tanya and I met during college and both started our own photography businesses in the years that followed. A few years later, we started photographing weddings together. It took all of one wedding for us to realize that our styles, personalities and strengths complimented one another perfectly. Even if we wanted to, we couldn't deny that, together, we have something pretty darn special to bring to the world of wedding photography. So after countless nights of talking and planning and talking some more, we finally joined forces and started CTW Photography. And we both agree: it was the best decision yet.
Thank you so much for stopping by! Please feel free to look around and let us know if you have any questions!
CTW Photography is a proud professional affiliate with the following organizations:
Professional Photographers of America and Wedding & Portrait Photographers International.
We are proud to announce that CTW Photography has been rated by brides and grooms and voted The Knot Best of Weddings 2015 Pick.