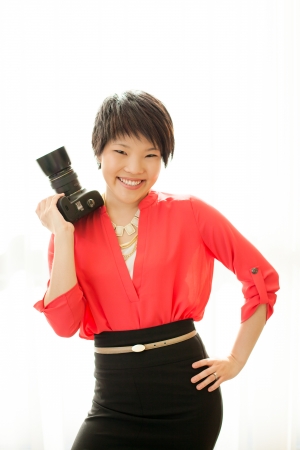 Hi again. It's me, Carissa, here with a more in-depth review of myself (because, apparently, when you have an "about" section on your website…that is sort of a requirement).
So "About Me"…I have two professional careers. For one and perhaps most obviously, I am a co-owner of CTW Photography. In addition to photographing weddings, I also manage a majority of the behind-the-scenes tasks essential to running a small business and providing top-notch customer service. As for my second career, I am also a hospital social worker. I have my Master's degree in Social Work and currently work on a critical care unit of the University of Iowa Hospitals. Yes, yes – I know – these two arenas are very different! But I am extremely passionate about both and have come to learn that they provide a sort of professional balance in my life. Honestly, I can't imagine my life without either one.
What else? Well I live in Coralville with my wonderful husband, our baby girl, and our zoo, aka two dogs, a dog who thinks he's a cat, and a cat who thinks she's a dog. Besides photography and spending time with the people I care about most, I love food (read: froyo, sushi, and most things involving cheese). I love fashion. And although I don't watch much television, I'm a total nerd when it comes to my taste in shows – at the top of my list is Marvel's Agents of S.H.I.E.L.D.,…followed in some random order by New Girl, Once Upon a Time, just about anything on Food Network and Orange is the New Black. I have a multi-colored (11 as of today), color-coded Google Calendar and let me tell you: that thing is my lifeline. And if that wasn't a dead giveaway, it's no secret that I am a planner and a perfectionist who is incredibly detail-oriented and (usually) proud of it. On the not-so-girly side, I do greatly enjoy a good pour of Scotch on the rocks and the occasional video game (although, I'll admit, I don't have much time for it these days…COD and CS are a couple of faves, to name a few).
So weddings…that's why you're here, right? Well my favorite thing about photographing weddings is knowing that, as photographers, we've been invited to be a part of one of the most important days of a couple's lives to document not just a story…but their story – one that is uniquely theirs and theirs alone. I see it as our job (our pleasure) to capture all of those raw moments. Weddings are full of emotions and tiny, fleeting moments that might otherwise be forgotten. So when all is said and done, we couldn't be more thrilled to give our clients their beautiful wedding day images so they can reminisce and share those memories for years and years to come.