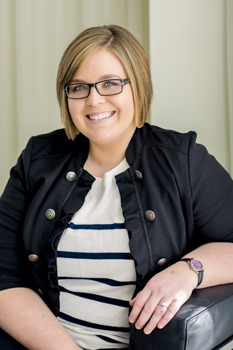 Hey there, my name is Tanya and I'm the Commercial side of CTW Photography. First I'll start with the things about me that are not photography related: I'm originally from Iowa City but I currently live in Williamsburg with my husband, Mike. I work part-time at Surroundings Interiors in Iowa City. I have a slight obsession with dinosaurs; it started back in college when I was trying to avoid the traditional science courses and took "Age of Dinosaurs" instead. I enjoy the occasional Moscow Mule, I recently signed up for HBONow, and when I have time I like to go golfing.
Here's a little about my background in photography… My interest in photography started as a child. I grew up on throw-away cameras. I constantly took photos of everything around me. I remember the joy of my parents bringing home that yellow envelope full of 4×6″ prints for me to flip through from my most recent endeavors. When I reached Junior High my dad introduced me to my first camera, a Canon AE-1 Program 35mm film camera.
In college I earned my BFA in Photography from the University of Iowa and for four years after college I was a product photographer for AKAR, a local ceramics gallery in downtown Iowa City.
Some of my main areas to photograph include headshots, products, food, events, and architecture; but I'm always up for trying new challenges. If you need photos for your business please shoot me an email or give me a call, I'd love to talk to you about how I can help!

For more information about how CTW Photography started, be sure to check out our ctw wedding website.
If you need family or children's portraits, check out my awesome partner, Carissa's, ctw portraits website.